What to Expect
Welcome to The Healthy Family Chiropractic! We're excited that you're considering a visit to our office. Check out what to expect here and our step by step guide and spend some time getting to know us! Then, contact us to make an appointment so we can get to know you.
Prior to your first visit, we will email you the link to the new patient paperwork so you can complete it in the comfort of your home. There's no need to print paper, or spend time in the office going through pages of information. Our simple online intake form is easy and can be submitted directly to us with 1 click! The more information we have before your visit, the quicker we can get to finding whats causing your health challenge and give you some answers.
Your First Visit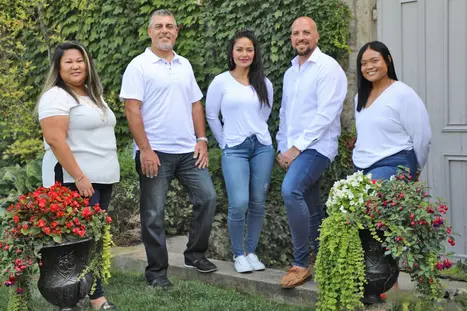 Upon arrival you will be warmly greeted by one of our amazing front desk staff. You will then be given a tour of our beautiful office so you know where things are and what to expect. They then will take you to the Exam Room where the doctor will first meet with you and begin the consultation and exam, which incorporates many aspects, but with three main categories.
First our doctors will go over an extensive history with you in regards to your current and past health challenges, if any. Second, we will spend time explaining how chiropractic wellness care works, and specifically how things are done in our office. We strongly feel that the more we know about you, and the more you know about us, the more we can help, and that is our primary mission.
The Third component is likely the most important, and is begun once the consultation is done. This component is our comprehensive examination. The exam at our office is very thorough and expansive, allowing us to figure out exactly what is going on with your health, and what the true cause of your challenges are.
We perform a computerized exam that allows us to measure the amount of stress on your central nervous system. This test is the foundation of our exam. Depending on what the doctor finds, you might be required to take an X-Ray (In House) in order to properly assess the condition of your spine.
The Major emphasis of our initial exam is to evaluate your spine and central nervous system, determine how it is functioning, and find where the stress and challenges are that will need to be addressed.
Our doctors will then go over all the information gathered on this first visit and create a specific care plan to address and remove your current health challenges. The fist day is very comprehensive, but should still only take us about an hour.
Your Second Visit
On your 2nd visit, our front desk staff will again greet you and get you checked in for your appointment. You will be given a package will your exam results, including any relevant information on the cause of your health challenge. During this visit you will be explained in detail all the results of your examination. We refer to this as your Report of Results. This is also the time where you have the freedom to ask any and all questions you may have.
The doctor will explain the results of the scans that we performed. The scans have 2-3 components depending on what was done, and each will be explained and related to your specific condition or challenge. Again, this is the most important piece as you will be re-scanned on a very specific schedule in order to track and document your functional improvements. It is very important to us that you have a good understanding of what is going on with your spine and central nervous system, so again questions will be taken throughout the entire report.
Lastly, we will go over the details of your care plan and answer any and all questions you may have. Most care plans consist of three phases, and those will be explained. If any additional consultation, examinations, referrals, or any other form of additional testing is recommended, we will go over those as well.
Once your report is finished, you will be given financial options in order to make your care easy and affordable. We believe everyone has the right to great chiropractic care and giving you options is key to helping you have access to our care. You will then receive your first specific adjustment and be on your way to improved health and wellness. We set aside more time for this appointment since we know giving you detailed information and allowing you to ask questions is vital to your success.
Regular Visits
On a typical visit during the course of your care, you will always be greeted warmly by our incredible front desk staff. They will first have you sign in electronically using your personal key tag for your appointment, and then get you set up for your care.
Every part of the care in our office contributes to the process designed to restore your health and wellness. So while you will likely have more frequent visits in the beginning you will be seeing progress with each step along the way!
Call (905) 864-1516 today!