Upper cervical disorders constitute head and upper neck pains. Some upper cervical problems need surgery, but chiropractic care can be used to deal with the symptoms in most cases. Our chiropractors focus on the root cause of the symptoms relating to the cervical bones and the brain stem, which are the most crucial parts of the nervous system. Chiropractic care helps the body heal itself and self-regulate to provide pain relief and support the recovery process. Our team at The Healthy Family Chiropractic & Wellness Centre in Milton, ON, can provide relief for your upper cervical pain.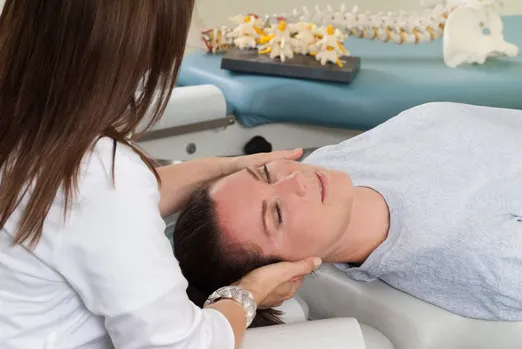 What to Expect on Your Visit
During your appointment with our chiropractors, we will review your history and determine if upper cervical treatment is the best option. The chiropractor then determines if you need any x-rays or scans to locate hidden problems. Our chiropractor will explain how misalignments can affect the patient's body both in the short term and over time.
Conditions Treated
The health conditions treated using chiropractic care for upper cervical treatments include the following:
Back Pain
One of the main reasons why people seek chiropractic care is chronic back pain. Our chiropractors use different spinal adjustments to reduce back pain. In some situations, chiropractic care provides immediate relief for pain, and in more severe cases, you may need several visits with our chiropractors.
Weakness in the Muscles
Chiropractic care helps solve muscle problems, including the effects of a stroke. Our chiropractors test the strength of the muscles before and after a spinal adjustment. Chiropractic care also helps correct poor posture that is often associated with headaches and poor health.
Treatment for Upper Cervical Issues
Upper cervical problems put pressure on the brainstem and spinal cord. Our chiropractors use traction to relieve the stress on these structures. It involves using a device around your neck to change the position of the damaged area in your spine. Traction provides a gentle pulling of the spinal column in different directions to realign the affected area. Other treatment modalities may be used as part of the patient's customized treatment plan.
Find Quality Chiropractic Care in Milton, ON
If you have chronic or sudden muscle pains, we have the training and experience to provide pain relief and support the recovery process. Call our team at The Healthy Family Chiropractic & Wellness Centre today at (905) 864-1516 to schedule an appointment with one of our chiropractors. You can also reach us through our website by using our online contact form.