If you suffer from a headache disorder like migraines, you are not alone. According to the World Health Organization, half of all adults in the world suffer from a headache disorder. It's one of the major reasons why people miss work or school. Headache disorders can happen to people of any race and age. Learn more about what you can do about headache disorders from The Healthy Family Chiropractic in Milton, ON.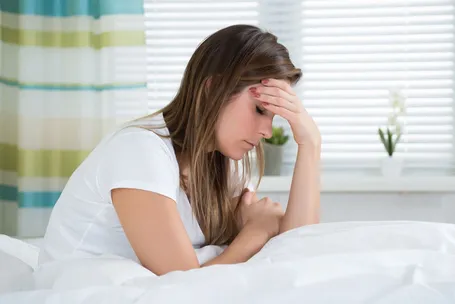 Get Enough Sleep
Getting enough sleep helps many aspects of your health but also helps reduce headaches. Some people with migraines find that being groggy can trigger an attack. Avoid taking a device like your smartphone to bed or watching television in bed, as these can stimulate the brain, making it difficult to fall asleep. Keep the room as cool as possible. Avoid drinking alcohol before bed, since alcohol makes it easy to fall asleep but difficult to stay asleep.
Keep a Headache Journal
Identifying what triggers a headache or migraine makes it much easier to avoid these triggers. It is also empowering to help be in charge of your own health. List what activities, food, drinks, medications, and smells you encounter just before getting a headache. Women should note if they are close to or having their periods. Share this journal with a doctor or chiropractor to help identify triggers or help diagnose what kind of headache you have.
Never Suddenly Stop Medications
You might not like the new medication you are taking. Or, perhaps you feel great and do not see the reason to take the medication any longer. It's tempting to just stop the medication cold turkey. Doing so often causes headaches and other side effects. Talk to your doctor about tapering off gradually to avoid these medications. If you start a new medication and begin getting bad headaches, call your doctor at once to see if it is safe to stop at once.
Get Your Eyes Checked
Eye strain and other vision problems are major causes of headaches. Also, eye problems come on gradually, like cataracts or open-angle glaucoma, which can cause headaches but no other symptoms in their early stages. Make sure to take breaks from looking at a computer screen to prevent eye strain.
Visit a Chiropractor
Many people find relief from headache disorders with regular spinal adjustments. This does not replace the need to go to a regular doctor. Many people are able to reduce the number of painkillers they need to take.
Still Have Questions?
If you still have questions about how a chiropractor can help with your headaches and live in the Milton, ON, area, call or text The Healthy Family Chiropractic at (905) 864-1516. Use our online form to schedule an appointment.