If you spend a lot of time looking at your cell phone or another electronic device, you may have noticed that the base and back of your neck hurts every once and a while. If left untreated, this discomfort and pain will escalate in intensity. The Healthy Family Chiropractic & Wellness Centre in Milton, ON, is here to help. This condition, known as text neck, is just one of many health conditions that our chiropractors can treat.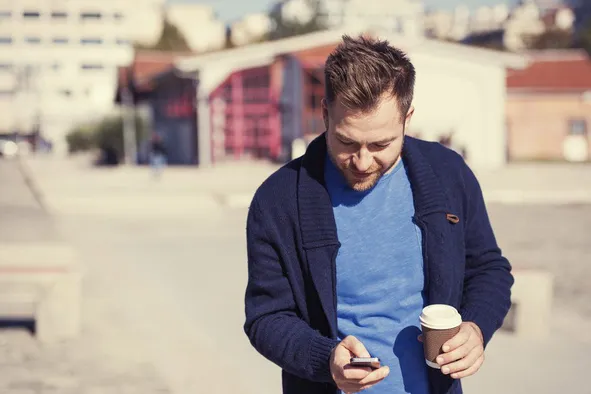 Why Text Neck Happens
The term "text neck" has been around for a few years and was created to describe the medical condition one would acquire from looking down at his or her phone frequently or for long durations of time. When you look at your phone or a similar electronic device without looking away every few minutes, the back of your neck rounds as your head droops forward. This position places strain upon the muscles in the back of your neck and leads to discomfort and pain.
How to Avoid Text Neck
Text neck can make even the simplest of head movements feel quite painful. There are some steps you can take to avoid this condition. Monitor the amount of time you spend on your device. If you feel you are using it excessively, consider setting an alarm to alert you to stop and take a break from browsing for a while. If you need to use your device for work, purchase a holder for it so you can prop it up at eye-level when you need to use it. Repositioning your device at eye-level will help you keep your back and neck straight, making it less likely to cause an injury.
What Our Chiropractors Can Do to Help
If you are suffering from text neck or if you have pain in your neck caused by an accident or injury, we can help! Dr. Posa will provide a thorough examination and develop a treatment plan that is designed to address your neck pain. We will provide effective and natural pain relief without having to rely on pain medication or invasive procedures such as surgery. Our treatment plan will involve a combination of the following options:
Chiropractic manipulation
Temperature therapy
Lifestyle changes
Massage therapy
Ergonomics
Text Neck Treatment in Milton, ON
If you live in or around Milton and you're experiencing pain in your neck, call The Healthy Family Chiropractic & Wellness Centre today at (905) 864-1516 to schedule an appointment with one of our chiropractors. We will help you find the pain relief that you need.