Chiropractic BioPhysics (CBP) for Back Pain
Back pain is one of the most common medical conditions. In fact, eight out of ten people will experience back pain at some point in their lives. Chiropractic care provides a way to relieve your back pain without the risks that are associated with medications and invasive procedures. At The Healthy Family Chiropractic & Wellness Centre in Milton, ON, we are certified in Chiropractic BioPhysics.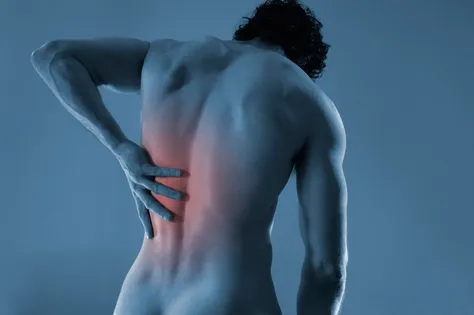 What is CBP?
Chiropractic BioPhysics uses a science-based approach to restoring the proper curvature of the spine. Research has shown that there is a proportional amount of curve that should be present in the spine. If the curve deviates from the normal values, a CBP practitioner can use traction to restore the normal spinal shape.
The chiropractor will begin by taking an x-ray of the spine. We will take measurements from the x-ray, and determine if there is a deviation from the normal spine curvature. If this is detected, we will determine if the deviation is causing pain or limiting the range of motion.
Good posture is important for relieving back pain. Chiropractors are trained to align the spine and provide instructions and exercises to maintain proper posture. However, sometimes the problem goes deeper than that. Someone can have proper posture but have too much curve at the top of the spine. In this case, a traditional chiropractor would be at a loss as to how to treat the patient. A CBP practitioner, however, can recognize and treat the underlying problem, which will provide pain relief.
How Does CBP Treat Back Pain?
CBP uses traction to change the shape of the spine. Several different types of traction are used in the medical field. Chiropractors often use traction to facilitate spinal decompression. Traction is sometimes used before or after surgery by doctors. CBP traction is different than these forms. It is a stretch that is applied to relaxed joints. It helps to change the ligaments that are used to hold your spine in its shape.
Traction is combined with chiropractic adjustments and corrective exercises. Together, these techniques can provide both short and long term relief of your back pain. CBP is proven to provide long term changes in your spine that will allow it to heal correctly.
Relieve Your Back Pain
You don't have to live with back pain. If you live in or around the Milton, ON area, and you are experiencing back pain, call The Healthy Family Chiropractic & Wellness Centre today at (905) 864-1516. Schedule an appointment or come in for a patient visit and learn what our chiropractic adjustment and CBP services can do for you.